PebbleGo Spanish Databases
PebbleGo databases are now available in Spanish!  The Spanish databases include the following:
PebbleGo Animales (Animals),
PebbleGo Biografías (Biographies),
PebbleGo Ciencia (Science), and
PebbleGo Estudios Sociales (Social Studies).
All of the databases include Spanish text and read-aloud Spanish-language audio recorded by professional voice-over artists, and a content map that matches the English language version. The databases were created with authentic Spanish text and audio, not machine translated or text to speech. The databases are correlated to state and national curriculum standards supporting core concepts in their given subject areas.
Access PebbleGo Spanish databases at
https://udlibsearch.lib.udel.edu/elementary/
No username or password required
Trial Period: 3/19/19 – 6/15/19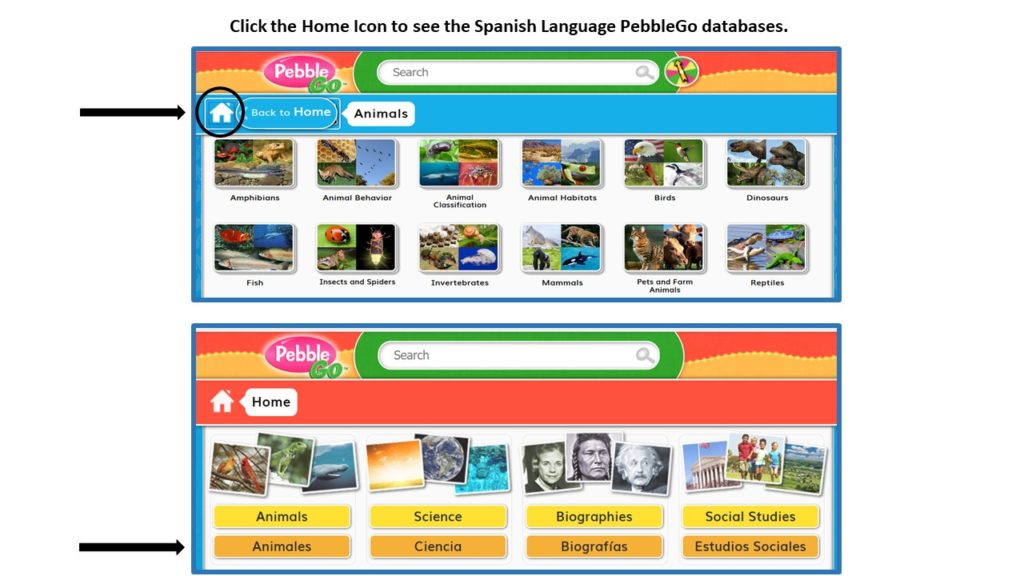 Please explore these databases, and send your comments to UDLib/SEARCH Staff.  Thank you!