PebbleGo Spanish Databases Available until June 15, 2019
PebbleGo Spanish language databases are available through UDLib/SEARCH for 3 months! These databases can be accessed on the UDLib/SEARCH Elementary School Databases page.  The PebbleGo Spanish databases include PebbleGo Animales (Animals), Biografías(Biographies), Ciencia (Science), and Estudios Sociales (Social Studies).
All of the databases include Spanish text and read-aloud Spanish-language audio recorded by professional voice-over artists, not machine translated or text to speech.  The databases are correlated to state and national curriculum standards supporting core concepts in their given subject areas.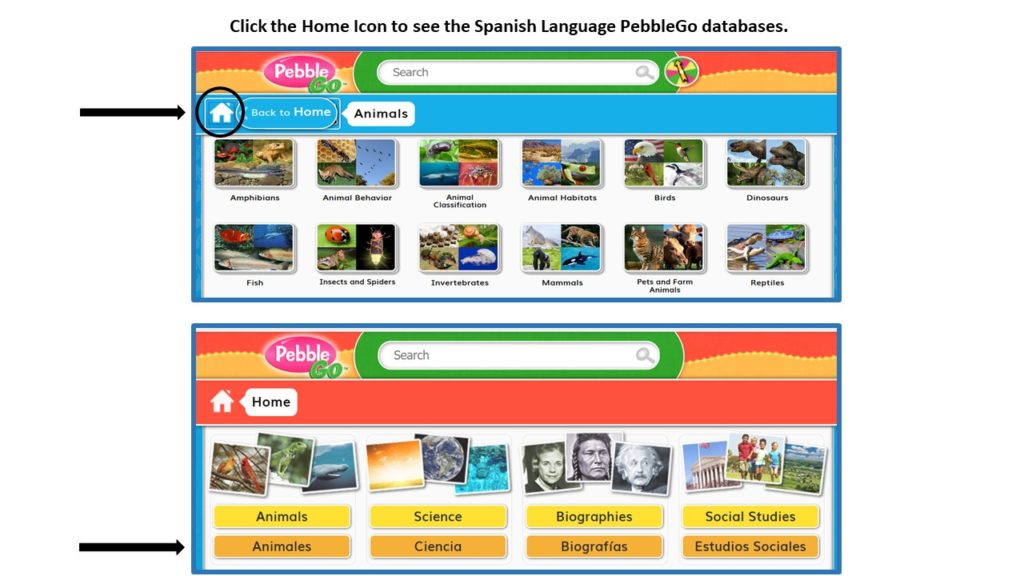 Please explore these databases, and contact us with your feedback!  Your comments are useful as we consider databases that should be included in the UDLib/SEARCH program.  Thanks in advance for your assistance!